Meet our staff:
Lisa Beall: FYS 101: Defining & Pursuing Prosperity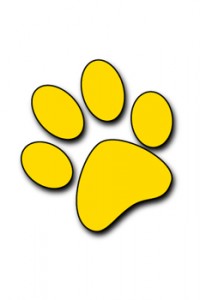 Lisa Beall earned a Ph.D. in Applied Developmental Psychology from UMBC. Her research involves reading attitudes and behaviors, metacognition, and epistemic beliefs about learning. Currently, she conducts program evaluation of first-year academic experiences, including First-Year Seminars and IHU seminars. She is particularly interested in helping students identify their strengths and learn how those strengths can be used to build competency in other areas. A lifelong love of reading has convinced her that there is much to learn about ourselves and what we can accomplish in life by examining the choices and behaviors of characters from text.
Dr. Beall will be teaching FYS 101: Defining & Pursuing Prosperity
Nandita Dasgupta: FYS 102: Poverty Amidst Plenty: The Economics of American Poverty

Nandita Dasgupta has been engaged in teaching Economics and Statistics at UMBC since 2002. A motivated and enthusiastic teacher, she has taught diverse courses in Economics ranging from the Principles of Microeconomics and Macroeconomics to Intermediate Microeconomics, Econometrics, Managerial Economics, Economics of Strategic Interaction and Cost Benefit Analysis with the same excitement and dedication. She has received the Best Instructor Award in Economics seven times at UMBC. A Ph.D. in Economics from Calcutta University, India, she publishes in the area of Foreign Direct Investment (FDI). Her current research interests include international business, in particular the implications of FDI outflows from developing countries. She has extensive teaching and research experience both in India and USA. In USA, she has also taught at George Washington University, Towson University, and Johns Hopkins University. She was a consultant with the Columbia Earth Institute in Columbia University over 2002- 2004 where she had co-authored several working papers on FDI inflows in India. She has received best research paper awards from academic research conferences. Her research studies have been published in refereed journals and also as a chapter on Indian FDI to USA in an esteemed book on outward FDI from India published by Palgrave Macmillan.
Dr. Dasgupta proactively expressed her keen interest in teaching the First Year Seminar program to introduce new students to the basic economic elements of poverty in in the US. Especially since the current global financial crisis, the issues of poverty have become increasingly compelling subjects of ongoing public debate in the USA in the academic and political arena and also as topics of casual journalistic empiricism. She therefore feels that it is important for the students of UMBC, regardless of their academic disciplines, to familiarize themselves with the characteristics of poverty, the intensity of US poverty, causes and consequences of poverty, public and private sector responses to combat poverty and the effectiveness of the anti-poverty measures. Given the gripping nature of the topic, the course should interest all students, irrespective of their majors.
Dr. Dasgupta will be teaching FYS 102: Poverty Amidst Plenty: The Economics of American Poverty.
Karen Freiberg: FYS 102: Passive-Aggressive Behavior

Karen Freiberg is Senior Lecturer Emerita with 34 years of teaching experience in the Department of Psychology. She earned a Ph.D. in Developmental Psychology from Syracuse University in 1974 and an M.S. in Developmental Psychology from Cornell University in 1968. An outstanding teacher and mentor, she has been the Psychology Department Teacher of the Year as well as an advisor to undergraduate and graduate researchers. Dr. Freiberg wrote the textbook Human Development: A Lifespan Approach, which went through four editions and won best book of the year award from the American Nurses Association for three of the four editions. She has edited 14 Annual Editions about Human Development and 13 Annual Editions about Educating Exceptional Children. Additionally she creates PowerWeb books and test banks. Dr. Freiberg's background is in nursing and science and her areas of interest are health psychology and physiological psychology. When not teaching, she spends much of her time writing.
Dr. Freiberg will be teaching FYS 102: Passive-Aggressive Behavior.
David Irvine: FYS 101: Discussing Classics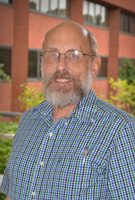 David Irvine has a wide range of intellectual interests, ranging from science to philosophy, as well as a passion for teaching. He earned a B.S./M.S. in aerospace engineering from Purdue University in 1973 and a Ph.D. in Geophysical Fluid Dynamics from The Johns Hopkins University in 1983. Dr. Irvine worked as a senior scientist at the Johns Hopkins Applied Physics Laboratory for nearly a decade. He has also served on the faculty at St. John's College in Annapolis, been a technical consultant at NASA's Goddard Space Flight Center, and taught both philosophy and logic at local community colleges. He now teaches freshman and sophomore engineering science courses at UMBC. He actively sought out the First Year Seminar program to get involved with students just entering the college environment, hoping to excite them with some of the basic human questions, and to help them develop the intellectual skills needed to really profit from group discussions.
Dr. Irvine is teaching FYS 101: Discussing Classics.
Alan Kreizenbeck: FYS 101: But is it Art? Filmmakers, Art, and the Artist

Alan Kreizenbeck is a theatre practitioner with strong interests in alternative performance, film, and social change. He is an Associate Professor in the Theatre Department with a Ph.D. in Drama from New York University. Dr. Kreizenbeck teaches courses in acting, theatre history, film, and Japanese performance. He has published numerous articles and presented papers at national conferences. His book on Zoe Akins, a 1920s playwright, garnered many strong reviews. He is past director of the Linehan Artist Scholar Program and past chair of the Theatre Department. In 2003, he was named Honors College Professor of the Year. He is currently involved in creating theatre with the developmentally disabled, as well as developing theatrical activities and performances that can foster social awareness.
Dr. Kreizenbeck will be teaching FYS 101: But is it Art? Filmmakers, Art, and the Artist.
Ilsa Lottes: FYS 102: Sexuality, Health, and Human Rights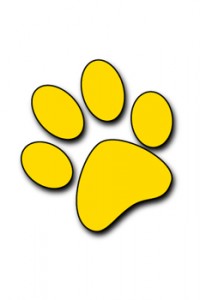 Bio will be added soon.
Ilsa Lottes will be teaching FYS 102: Sexuality, Health, and Human Rights
Elaine MacDougall: FYS 101: Truth and Technology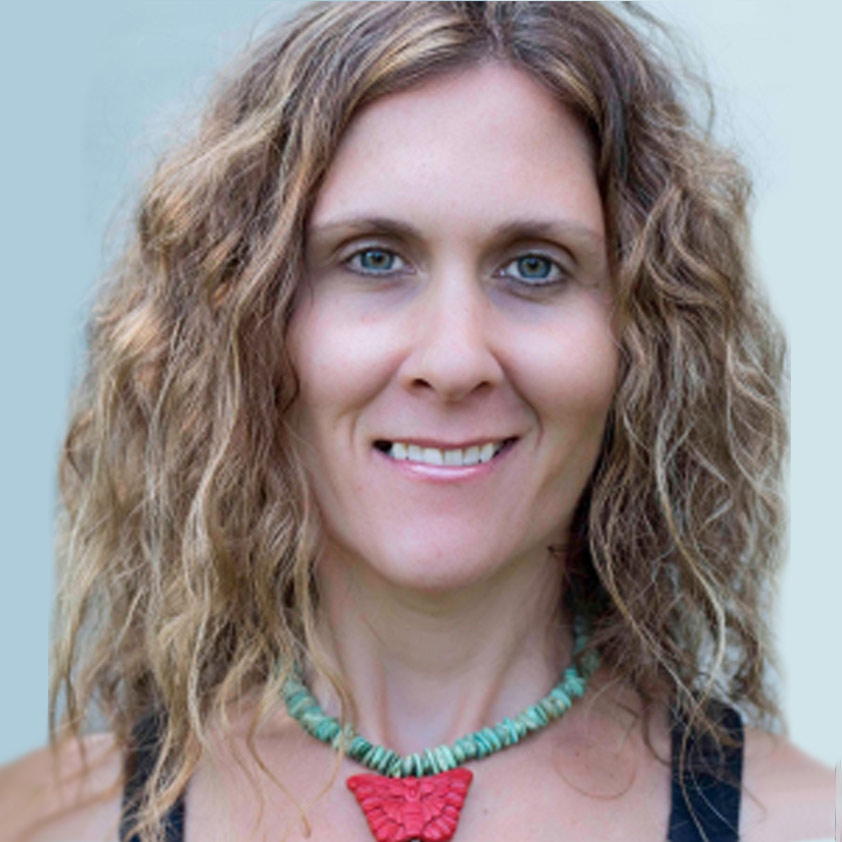 Bio will be added soon.
Elaine MacDougall will be teaching FYS 101: Truth and Technology
Steven McAlpine: FYS 101: Perspectives on the Heroic Journey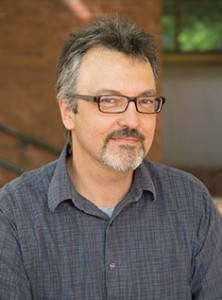 Steven McAlpine is a teacher, advisor, and musician. He has worked in Interdisciplinary Studies (INDS) since 2006, currently serving as Assistant Director and Instructor for INDS 480 Capstone Project Seminar. He also teaches the core writing-intensive course INDS 330 Ways of Knowing and has co-taught the interdisciplinary special topics course Journeys and Transformations through the Arts. In summer 2012 Mr. McAlpine facilitated an interdisciplinary faculty seminar on teaching and learning. Before coming to UMBC, Mr. McAlpine worked as a researcher and seminar facilitator for the Interdisciplinary Studies Project at Harvard Project Zero. While at Harvard, he designed a teachers' guide for Walden Media's IMAX film "PULSE: a STOMP Odyssey" and worked as an education consultant for the Boston Arts Academy. Mr. McAlpine is also a co-founder of the UMBC performing group Straight Up Tribal and a composer of three albums, including the musical "The Education of Orpheus."
Mr. McAlpine will be teaching FYS 101: Perspectives on the Heroic Journey.
Jill Randles: FYS 101: Turning to One Another: Beliefs and Behaviors

Jill Randles is the Assistant Vice Provost for Undergraduate Education. She is a student advocate at heart and has worked closely with UMBC students as an academic advisor. She is the recipient of the 2010-11 Presidential Distinguished Staff award acknowledging her campus-wide contributions. She is also the UMBC Equestrian Club advisor. When not on the job, she spends time with family and friends, runs, rides her horse Hudson, judges horse shows, and is an avid reader.
Ms. Randles will be teaching FYS 101: Turning to One Another: Beliefs and Behaviors.
Autumn M. Reed: FYS 107: American Orientalism

Autumn M. Reed, Program Coordinator for Faculty Diversity Initiatives, earned her Ph.D. in Language, Literacy, and Culture. Her dissertation applies the theoretical framework of Orientalism and Postcolonial Feminism and the method of Critical Discourse Analysis to examine American news coverage of the "honor killing" of Noor Faleh Almaleki as a site for the discursive construction of boundaries between "dominant" members of the American nation and Muslim, Middle Eastern, South Asian migrants. Her research interests intersect with the fields of Modern, Languages, Linguistics and Intercultural Communication; Gender and Women's Studies; Media Studies; and American Studies.
Dr. Reed will be teaching FYS 107: American Orientalism.
Robert Sloane: FYS 101: Picture and Story

Robert Sloane was trained in theater, but switched gears in graduate school (Johns Hopkins drew him to Baltimore). In 1970, Dr. Sloane joined the faculty at UMBC, where he taught Spanish language, literature, and culture for the next 40 years before retiring. He lives in Baltimore City, in a row house with four dogs and feeds cats in the alley behind his house. He has taught Don Quixote in Spanish and English for so long he thinks he remembers him.
Dr. Sloane will be teaching FYS 101: Picture and Story
Jeremy Spahr: FYS 101: It Came from the `80s: Politic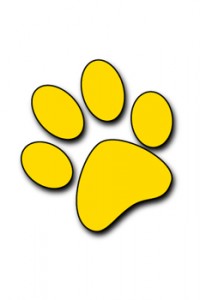 Bio will be added soon.
Jeremy Spahr will be teaching FYS 101: It Came from the `80s: Politic and FYS 102: Debating America: Ideology and Language in Modern American Politics
Manil Suri: FYS 108: Computation as an Experimental Tool

Manil Suri is a distinguished university professor in the department of mathematics and statistics. His mathematical research involves developing and analyzing mathematical algorithms used for computationally solving engineering problems. In addition to being a mathematician, he is also the author of three novels set in India (most recently "The City of Devi"). His fiction has won several awards and has been translated into twenty-seven foreign languages. He is involved in various mathematics outreach projects, such as the play, "The Mathematics of Being Human" which he co-wrote, and which is being presented at multiple venues in 2015.
Manil Suri will be teaching FYS 108: Computation as an Experimental Tool
Vickie Williams: FYS 102: Diversity, Ethics and Social Justice in the Context of Schooling

Vickie Williams, an educational psychologist, has worked in a variety of clinical settings including Pre-K through grade 12. Her background includes degrees in human services psychology, community psychology, and education. She is interested in studying diverse classrooms in multicultural communities and serves as a liaison to professional development schools in Baltimore County, as well as to community colleges around the state. Dr. Williams teaches Education Psychology and Analysis of Learning and Teaching. Her current research focuses on the beliefs and dispositions of teachers from diverse classrooms.
Dr. Williams will be teaching FYS 102: Diversity, Ethics and Social Justice in the Context of Schooling.
8/25/2022