Open to all students in their first year at UMBC
Any course ending in Y includes a weekly Honors University seminar. Designed for students in their first year, the Honors University seminar reinforces the lecture through study skills, exam preparation, time management, and other key skills. Most courses meet general education requirements.
To sign up for a course including the Y section, add/drop through myUMBC. Here is a list of our current courses.
Our goal: To enhance students' academic skills while focusing on engagement and a successful transition to the university setting. IHU seminars are offered as an additional component to several introductory courses and are open to students in their first year at UMBC.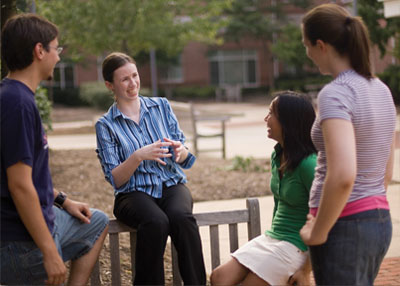 They carry one credit and focus on enhancing skills that pertain to college life. For example, students have the opportunity to improve their writing, test taking, and time management skills by working with staff and faculty who are committed to student success. Students also explore many other facets of the college experience, from the research tools of the Albin O. Kuhn library to the importance of cultural diversity on campus and in the world. Additionally, many students value the IHU seminars' focus on personal exploration; the courses examine life-long learning concepts, and can help students identify their own preferred learning styles. They also help students begin to make decisions about their majors and careers, which can be intimidating choices for a first-year student.
Specific skill development varies from course to course and relates directly to the content of each seminar. IHU seminar courses can be found in the Schedule of Classes and are listed with a "Y" as part of the course number.
1/4/2022