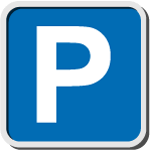 Kendra Parker
Note: This event has passed.
Monday, October 8th, 2018
4:30 p.m. in the Fine Arts Recital Hall
Dr. Kendra Parker gave a lecture on campus on Monday, October 8th. Dr. Parker's lecture is entitled "Kindred at (Nearly) 40: A Challenge for Our Changing Same." She will discuss the importance of the neo-slave narrative genre as one point of entry in understanding how the legacy Butler leaves with Kindred should inspire us to think about and participate in allyship, civil disobedience, and resistance. There was a Q&A session afterwards. It was free and open to the public.
Bio: A graduate of Howard University, Dr. Kendra R. Parker is an Assistant Professor of English and affiliate faculty in the Women's and Gender Studies Program at Hope College. She is the assistant editor for the CLA Journal, where she most recently guest edited and wrote the introduction for "Decolonizing the University: A Battle for the African Mind"—a special issue of CLA Journal. Additionally, she has published "Octavia Butler and Afrofuturism" in Gale Researcher (2016) and "Unchaining Selves: Contemporary Slavery and Health Care Freedom in Tananarive Due's Blood Colony" (2015). She has several forthcoming publications including "Intergroup Dialogue and 'Difficult Conversations': Teaching Octavia Butler at a Private, Christian PWI" and "Noble Savages, Magical Negroes, and Exotic Others, Oh My!: Black Female Vampires in Twilight: Breaking Dawn Part 2." Her book monograph, She Bites Back: Black Female Vampires in African American Women's Novels, 1977-2011, is scheduled for a December 2018 release with Lexington Press.