Kindred
by Octavia Butler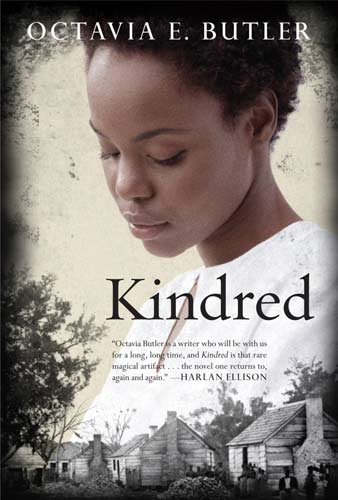 UMBC's summer book reading program connects new freshmen and transfer students with other new students, and with faculty and staff members at the start of the academic year. The New Student Book provides an intellectually stimulating interaction that welcomes new students into the UMBC community. Small-group discussions for all entering students are facilitated by UMBC faculty and staff.
Why should I attend the August book discussion?
UMBC expects all new students to participate in this experience because it allows for everyone to come together and get a taste of the sort of discussion that is prevalent in many courses. This experience puts everyone on equal ground at the beginning of the year and allows for ideas to be shared and related back to a common source so that different interpretations may be thoroughly examined and discussed.
Discussion Questions and Reading Tips
How is the book selected?
Every year nominations are solicited from students, faculty, and staff. Anyone can nominate a book that he or she feels would be a great book for all the incoming first year students to read. The list of nominations is compiled and reviewed by a committee of faculty, staff and students. A final decision is made and the upcoming summer's book is announced in January. Books that make it to the final list for consideration typically are of a reasonable length, have a good plot, provide a text that is well written, and contain ideas that can be discussed from the perspective of a variety of disciplines.
How will participating in the New Student Book program benefit me in my first year?
You can participate in an Essay Contest.
The reading and discussion is good preparation for English 100 which uses the book in assignments throughout the semester.
You can enjoy related campus-wide lectures throughout the year.
Other classes relate to topics discussed in the book.
Links
Below are links that share some insight on Octavia Butler and her work. They may provide you with information that you find surprising.