UMBC's Community Read:
We Speak For Ourselves by D. Watkins
As part of our pilot program, we will host a story circle and panel discussion on Tuesday, Nov. 2nd, 4:30-6:30 p.m.
Here is a list of our story circle facilitators, panelists, and moderators for the event.
Facilitators: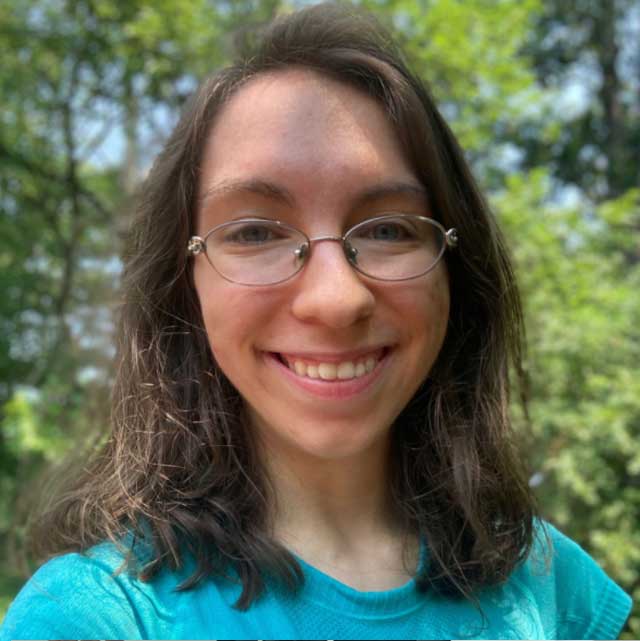 Tess McRae, '22,
is a fifth-year Humanities and Kaplan Scholar at UMBC majoring in Civic Renewal and Creative Expression through the Individualized Study program. In her role as Senior Intern for Civic Design and Engagement with UMBC's Center for Democracy and Civic Life, she envisions and supports activities that foster community through storytelling; helps to develop, apply, and share the Center's civic tools on campus and in national forums; and develops visuals that communicate the Center's philosophy. She also represents UMBC on the University System of Maryland (USM)'s Civic Engagement Student Leadership Committee. Tess served previously as the Director of Communications for UMBC's Student Government Association (SGA). She has also held positions as a graphic designer for commonvision, UMBC's design and print center; a peer facilitator for the Introduction to an Honors University (IHU) program; and a Study Abroad Ambassador with the Education Abroad Office. Prior to attending UMBC, she managed her high school's award-winning literary and art magazine for two years. Tess is a poet, artist, musician, and theater fan who loves to sing and play piano… sometimes simultaneously.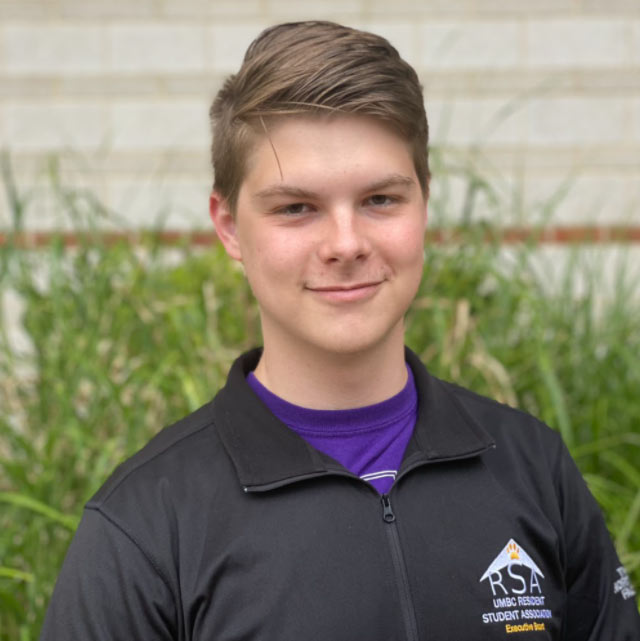 Logan L. Lineburg, '22
is a Biochemistry and Molecular Biology major and aspiring physician scientist. He serves as the Director of Advocacy and Leadership for the Resident Student Association (RSA) and as a Connection Corps Facilitator for the Center for Democracy and Civic Life. Logan likes to cook and spend time with loved friends and family outside of enjoying work and school.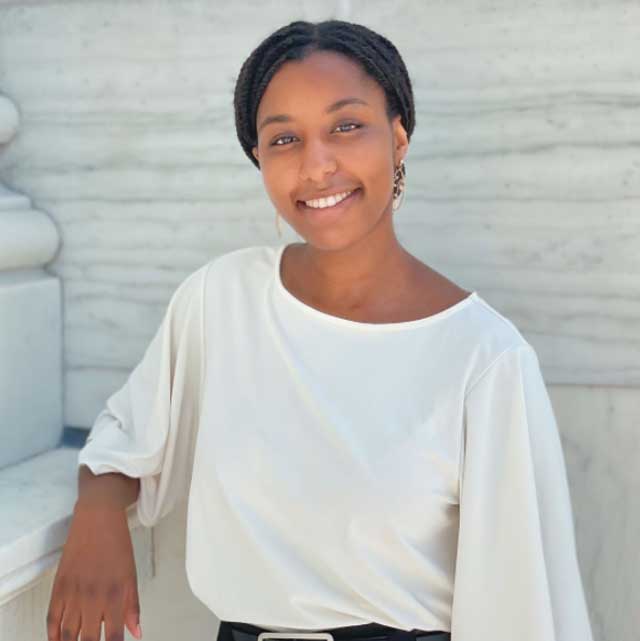 Wangui Nganga, '21
is a Global Studies major with a double minor in World Politics and French Language and Culture. At UMBC, Wangui has been an active member of the Student Government Association, where she served as Speaker of the Senate and Coordinator of Neighboring Relations. She has also served as a student representative on the Maryland Higher Education Commission (MHEC) Student Advisory Council. Wangui enjoys engaging with people of various backgrounds, cultures, and languages and is passionate about international affairs and policy. Outside of UMBC, Wangui has served as an intern for both the Maryland State Legislature and the U.S. Senate. Currently, she serves as Connection Corp facilitator with UMBC's Center for Democracy and Civic life and as volunteer leader for the high school ministry Young Life. Outside of work and school, Wangui enjoys cooking new dishes, reading, hanging out with friends at coffee shops, and spending time with her cat, Lavender.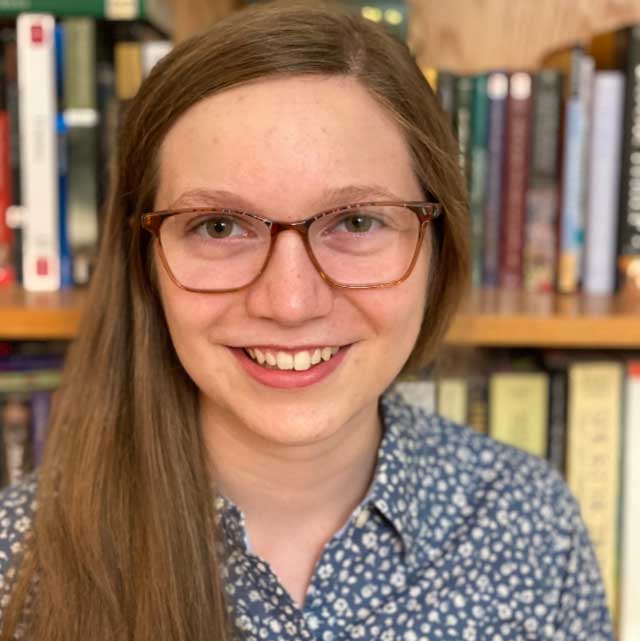 Clair Volkening, '23
is a Humanities Scholar majoring in English on the Communication and Technology track with a minor in Music. She has a huge appreciation for how people communicate and can create change and community through our actions and words. In her free time, Clair enjoys taking walks, music, hanging with her cats George and Grace, and all things related to writing and reading.
---
Panelists: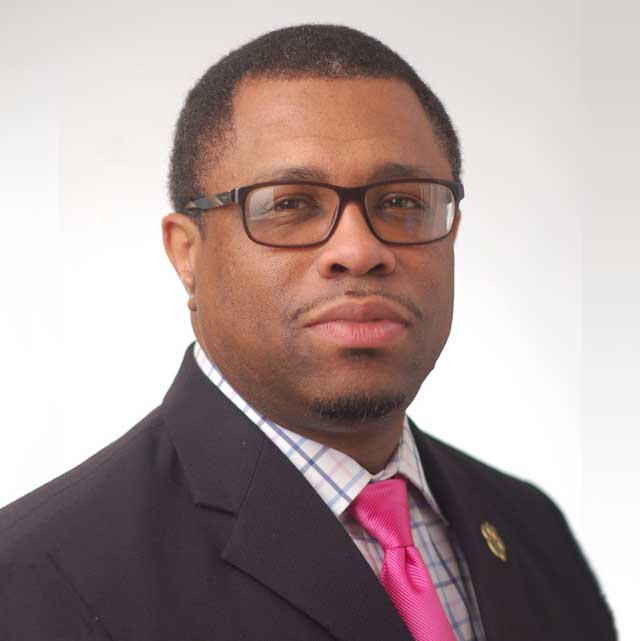 Eric N. Ford
originally from Virginia and a graduate of Hampton University with a B.A. in Sociology (1993), and a Post Baccalaureate Certificate in the Nonprofit Sector from UMBC, has more than 28 years of experience in the human services field in the Baltimore metropolitan area. Eric is currently working for the Shriver Center at the University of MD – Baltimore County as the director for The Choice Program at UMBC and leads the Truth, Racial Healing and Transformation campus center.
Contact Information
EricFord@umbc.edu
443.695.4318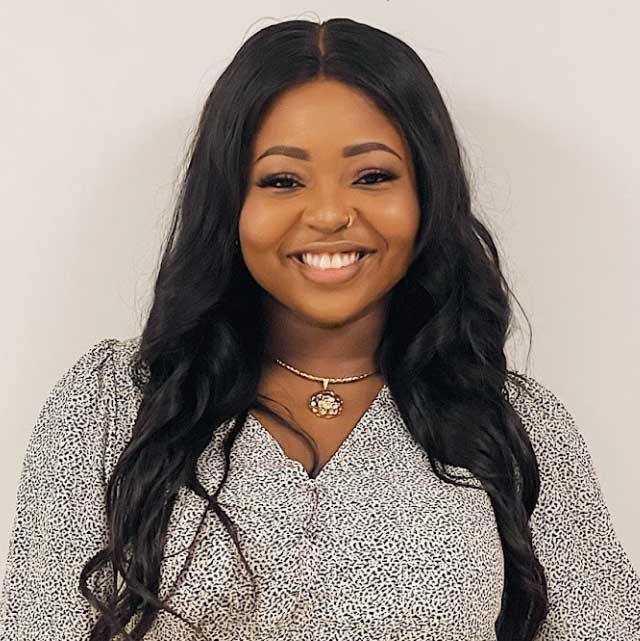 Haleemat Adekoya
is a current 3rd year BA/M.A.T candidate and Sherman Scholar with a focus on Political Science and Elementary Education at the University of Maryland, Baltimore County. She is also the author to "The Art of Transformation: A Faith-Based Self-Care Guide" which can be purchased on Amazon.
As a Sherman Scholar, Ms. Adekoya has devoted her college career to exploring forms of inequities affecting historically marginalized communities while researching Culturally Relevant Practices for the 21st-century classroom. She's enjoyed her time in the classroom with Elev8 Baltimore, the Sherman Summer Math Program, and the Baltimore City Summer Academic Mentorship Program. Adekoya also served as the Student Member for Baltimore County Board of Education from 2018-2019. Learning the complexities of school systems, synthesizing knowledge to students and amplifying their voices led her to spend summer 2021 working with the Maryland State Department of Education as a Governors Summers Internship Fellow.
Haleemat Adekoya is currently serving as the 2021-2022 Student Commissioner for Maryland Higher Education Commission (MHEC).
6/08/2022