ANNOUNCING
For AY 2020-2021 AND 2021-2022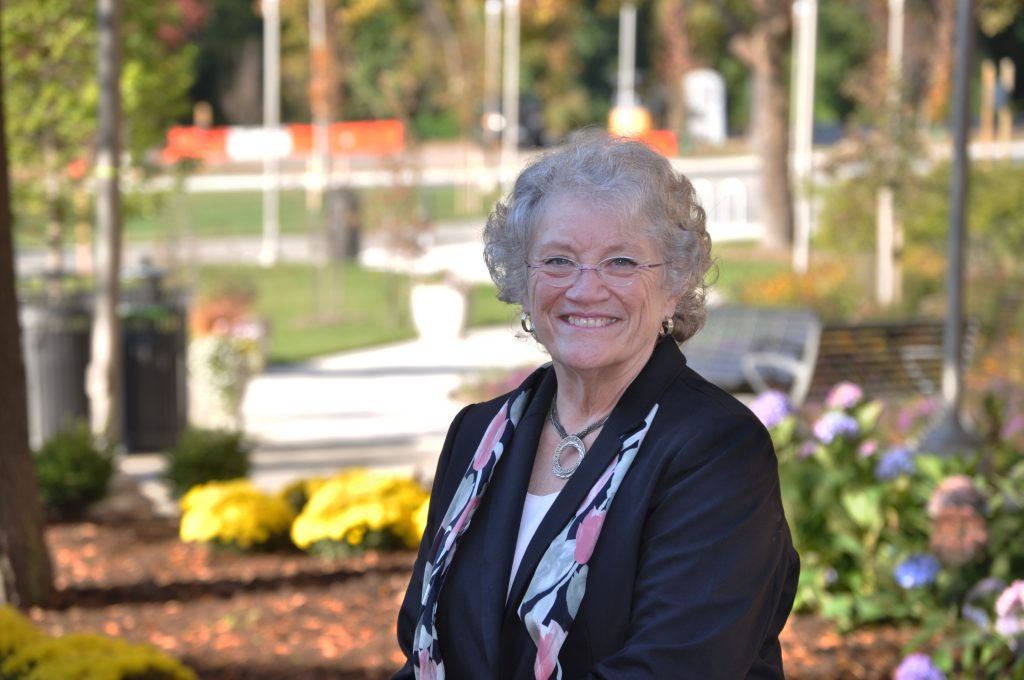 Dr. Diane M. Lee contributed to the UMBC community for many years in the capacity of teacher, mentor, administrator, and friend. Throughout all of her many roles, her love for teaching and learning and her commitment to students never wavered. With this, she also understood the ways in which faculty contribute to student success. Upon her retirement from UMBC, Dr. Hrabowski announced the establishment of the Diane M. Lee Endowment for First-Year Experience to recognize the faculty who make the transition to UMBC easier for students, which had its inaugural year in the 2020-2021 academic year.
This award was created to support and recognize instructional faculty and staff for their work with students during their year of transition to UMBC. The goal of the Teaching Award is to assist the award recipients in their ongoing work with new students with an understanding that they will share their experiences and teaching strategies with others who are also partners in ensuring that new students achieve successful outcomes academically as they engage with opportunities across campus.
2020-2021 Awardees
In its inaugural year 2020-2021, the awardees are Dr. Jamie Gurganus, faculty member in the Mechanical Engineering Department and the Associate Director of Engineering Education Initiatives and Dr. Jonathan Zwi, Affiliate Artist in the Department of Music. There is much that could be said about both of these recipients in terms of their accomplishments, but the focus here is on their contribution to students in transition.
---
Dr. Gurganus has explored teaching and learning through the lens of the many stages of learning that occur as a student develops as a learner. In her classes she creates multiple ways for her students to learn. Her creativity and innovation supports them in understanding who they are as a learner and what they can accomplish. It also makes room for every student to create a space for learning that is uniquely their own.
Perhaps she says it best. "To this end, I have embraced using active and problem-based learning along with peer teaching to help develop a student's 'engineering sense making.' As experience and research dictate, application of concepts and authentic experiences is one of the most effective ways for a student engineer to learn. For example, I use service-learning projects with real customers in the first- and second-year classes that help develop their essential and technical skills. There has undoubtedly been considerable change in the development and need for students to think computationally. This is especially important in the first-year programs, as students work to develop this mind-set prior to entering their major technical classes. From nurturing this ability, a foundation of systematic thinking is established. I want students to feel empowered."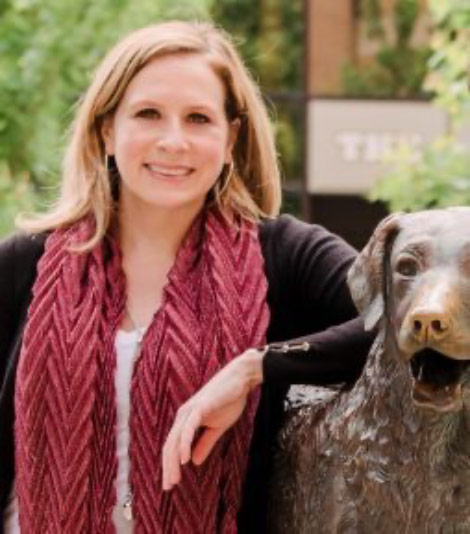 What students say "Dr. Gurganus, or more affectionately named Prof G by many students, is the type of instructor that teaches with care and mattering. She truly listens to students and explains concepts in a way that are straightforward and gives them the resources and support they need in order to be successful. Prof G makes engineering topics that at times can be very dry, difficult, and boring into something relatable, fun, and easy to comprehend while being able to apply it to real world situations and problems that engineers encounter. But I think what I enjoyed most about having Prof G as one of my first mechanical engineering professors was her confidence in me."
Dr. Zwi has explored a variety of disciplines in the arts. His goal of supporting students in learning to think more deeply and to question are important skills that have a long term impact on the quality of a student's education and their ability to be successful. Students learn how to translate these skills for themselves but also across all of their learning experiences, which is a powerful experience for any student.
Dr. Zwi notes that, "Despite beginning the semester with seemingly innocuous questions like "what is art" or "what is music," there is no way we can attempt an honest answer without discussing things like what is perception, what is space, what is meaning, what is truth, what is being, how does the mind/brain/body/consciousness process these things, etc. In the end, we might still call it a Philosophy of Art class, but it is really a thinking class….It is amazing to see how much students can achieve when one is able to convince them that they can."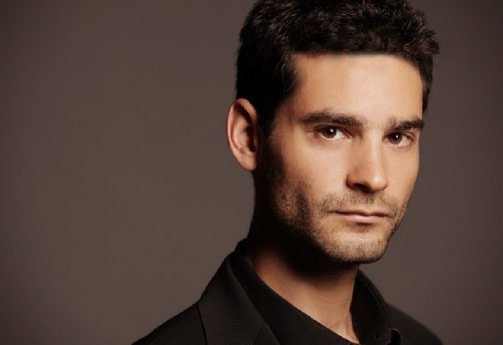 What students say "Dr. Zwi formatted the class as an open forum instead of as a traditional lecture. Students were able to speak out with any questions or personal opinions on the various topics, with Professor Zwi taking the time to provide his thoughtful feedback. By paying attention to student voices, Professor Zwi not only helped us achieve a solid understanding of the material, but also created a space where none of our viewpoints seemed unworthy. As a result, students like me felt equal to our peers and confident in our academic abilities. Essentially, the classroom became a place of mutual respect in which Professor Zwi's approachable and reassuring nature made all of us feel capable of tackling the most difficult concepts."
2021-2022 Awardees
The awardee for 2021-2022 is Professor Mark Berczynski, Lecturer, Engineering and Computing Education. Professor Berczynski's teaching experiences with an innovative course like COMP 101Y touches many students who are still trying to decide their future direction while learning how to be a successful student. The strategies he utilizes in his teaching supports students' development as learners and as UMBC community members. His ability to combine the recognition that all first-year students are individuals with how and what he teaches exemplifies how teaching can meet students where they are.
Like all of our award recipients, he says it best. "I believe education in computing and technology cannot be taught without exploring the larger sociological, ethical, and moralistic context therein. To begin a discussion, I often ask a question that requires students to reflect on their own use of a technology in the context of current legislative debate, product developments or service updates, or recent reporting in the news. Where possible, I cite from multiple reported sources and from several dates, so that discussion of any one issue exists within a greater context of reporting and so that biases or ignorance in reporting are more apparent. My goal is not to lecture; I want students to challenge the ideas and engage in discourse."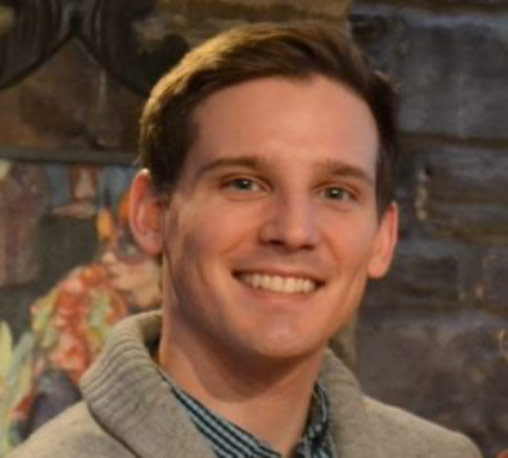 What students say "I took COMP101Y with Mark Berczynski (known to his students as Prof B) in fall 2019, and that was the course that really sparked my excitement for the CMSC major. Walking into his classroom and hearing him speak instantly made me feel ready to learn, as his energy and evident excitement to teach is apparent to all. His explanations are always clear and precise, and he actively strives to make sure that not a single student is left behind. It felt as though he wanted to connect with students one-on-one as well, and very genuinely took an interest in every individual."
As we recognize our three awardees, Dr. Jamie Gurganus, (https://cirtl.umbc.edu/leadership-team) Dr. Jonathan Zwi, (https://www.jonzwi.com), and Professor Mark Berczynski, (https://coeit.umbc.edu/ecep), it is of note that these three recipients have engaged with our Introduction to an Honors University Seminar, our First-Year Seminar Program, and our Transfer Seminar Program, and that the breadth of their responsibilities and contributions to UMBC exemplifies how students benefit, on every level, by being connected to extraordinary teaching faculty.
Congratulations to our three recipients.