We Are:
Academic Engagement & Transition Programs, we provide academic and programmatic opportunities that serve all new students in their first year at UMBC. These programs include: Academic Transition Courses (First-Year Seminars, Introduction to an Honors University Seminars, and Transfer Seminars), the Living-Learning Communities, the Summer and Winter Bridge Programs, as well as American Sign Language Courses.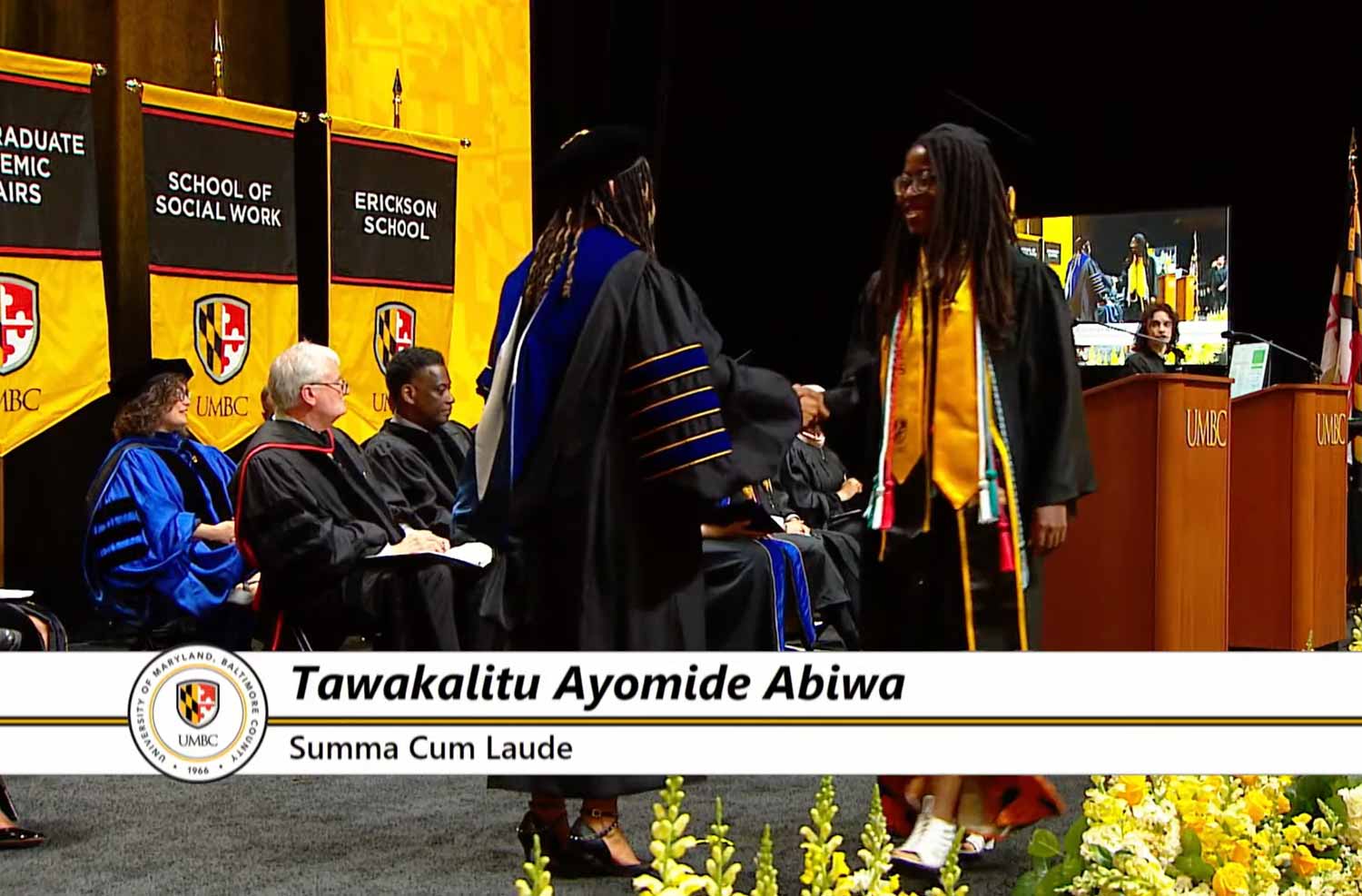 Congratulations to the class of 2023! UMBC's is proud of all our graduates, especially our very own Tawa Abiwa. Congrats Tawa! 🎈🎈🎈
Resources For:
Students
Campus

Please note: UMBC is committed to creating an accessible and inclusive environment for all students, staff, and visitors. If you have difficulties accessing any of the materials on our site, please contact us so that we can provide an alternative format and remedy any accessibility challenges.
5/26/2023