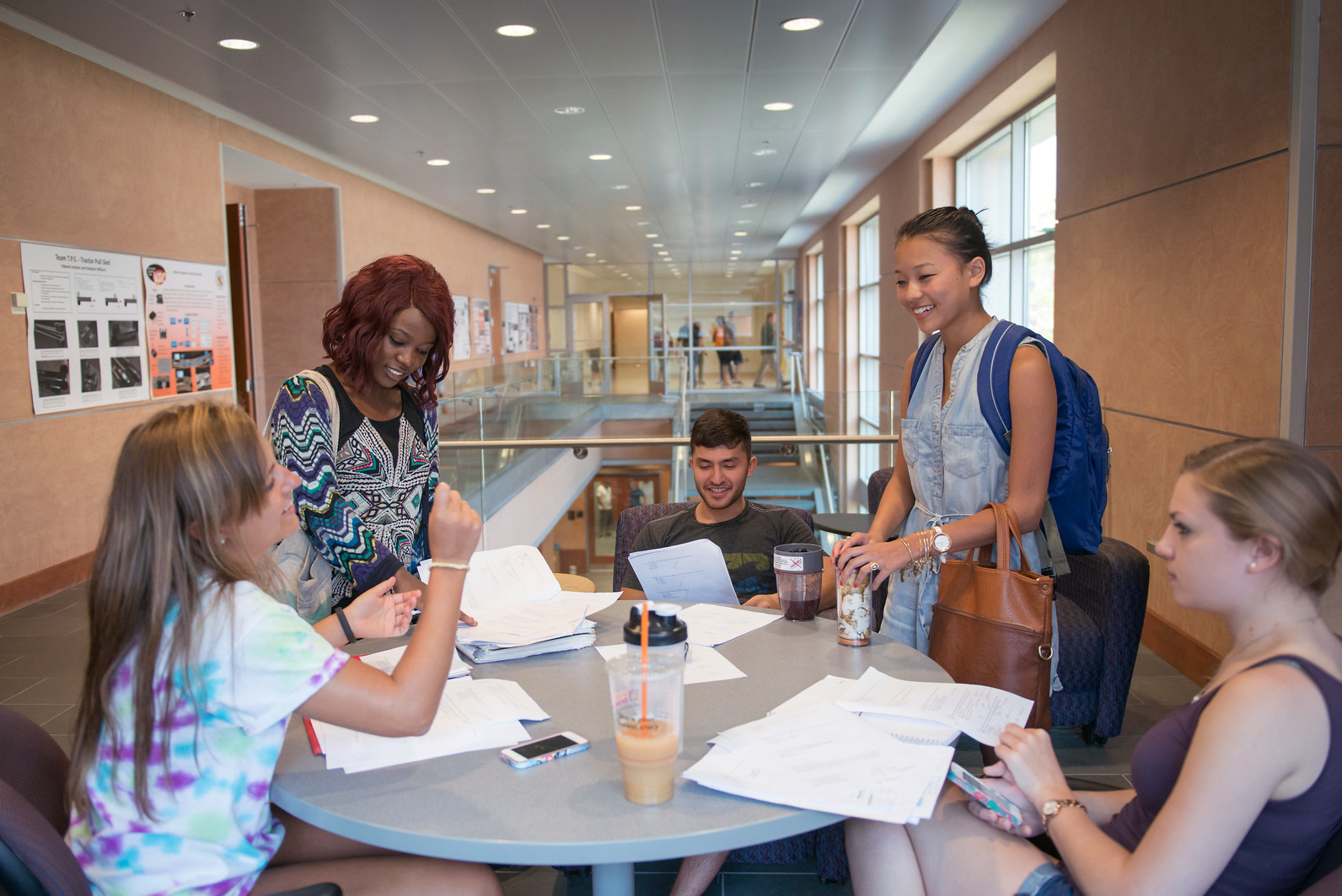 UMBC offers a number of Living-Learning Communities (LLCs) that connect students through a residential experience across shared academic interests. Students participating in a LLC live together in a community and participate in academic and co-curricular programming designed specifically for their areas of interest. The ultimate goal of a LLC experience is to integrate learning inside and outside of the classroom. LLCs foster faculty, staff, and student interactions in a way that builds community while enhancing intellectual and personal growth for all participants.
Top Reasons to Live in a LLC
Integration of academic interests with community engagement
Connection to faculty, staff, and students with shared interests
Make friends and find a sense of belonging at UMBC
How to Apply
In order to be considered for a LLC, new students should complete the Residential Life Housing Application by May 1st and complete the Living-Learning Community portion of the application. Students are encouraged to apply for up to three LLCs as part of the housing process. Students will be notified by mid- to late-May if they've been offered a spot in one of their preferred LLCs.
If a student is admitted to an LLC, they can only request a roommate who has also been admitted to that LLC. They should work directly with the LLC Coordinator around roommate requests prior to mid-June.