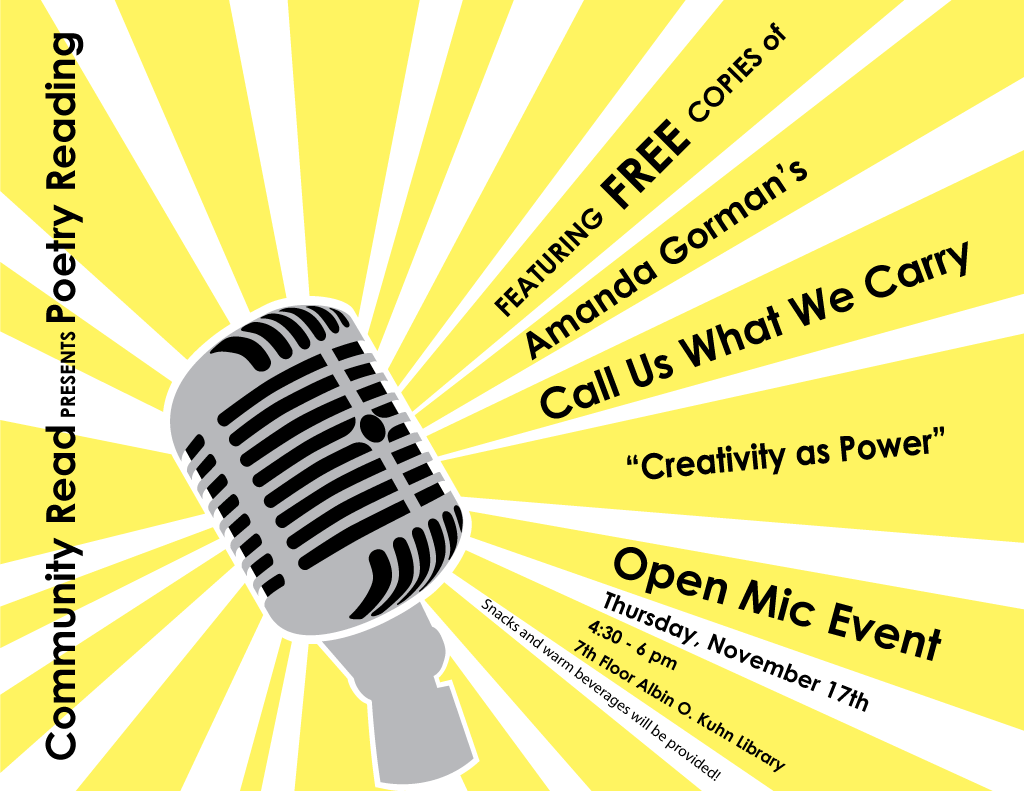 Creativity as Power!
Join us at our poetry open mic night!
Nov. 17th, 4:30 – 6 p.m., @ the A.O.K.
Here's your chance to share your poetry in the spirit of Amanda Gorman. Free copies of Amanda's book, Call Us What We Carry will be given out at the event (while supplies last).
---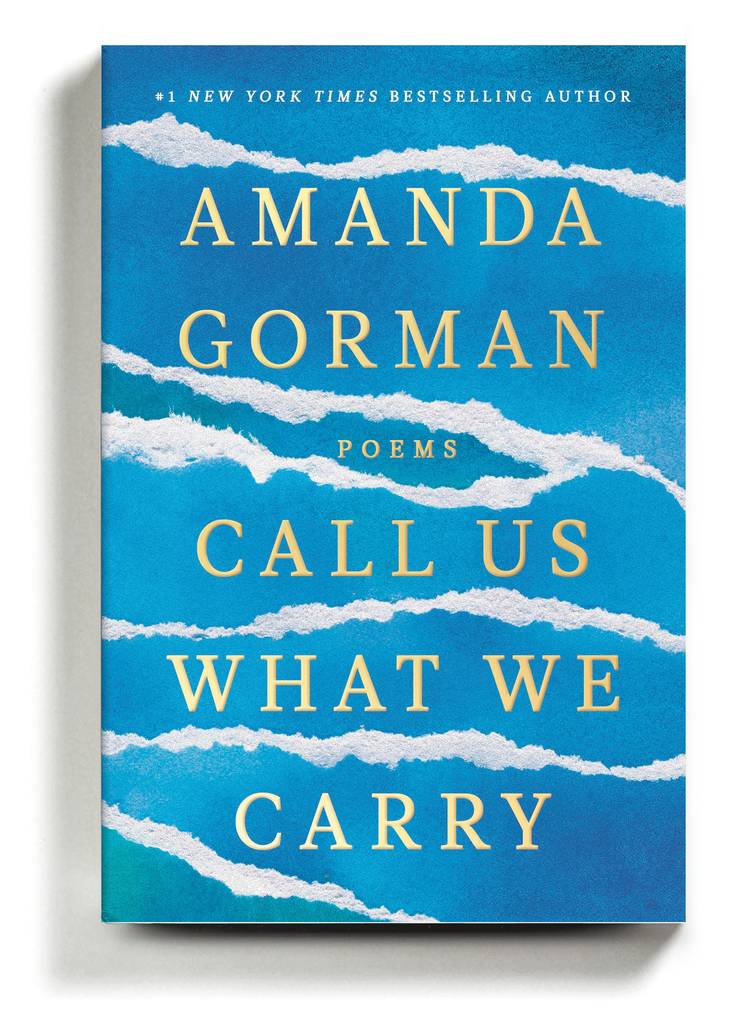 by Amanda Gorman
UMBC's Community Read provides discussions and events that foster intellectually stimulating interactions among all students surrounding the book. The Community Read is a program that allows everyone to come together to examine key issues in our global and local communities. Our working statement of purpose is to:
Create transformative experiences with our UMBC community through the simple act of reading together.
Our working vision includes the following:
Fostering student empowerment and determination
Creating a foundation for students to build their personal/professional development (notation for any skill building)
Removing the sense of distance between the work and the reader; less analysis, more reflection
Creating conversations that build community and connections
Leveling the field; take away titles
Engaging with others; shared learning
Establishing a catalyst for changing the wider world; empowering agency
Developing intercultural communication skills and connections
Building a sustainable program
Doing this because we mean it; not performative
Keeping the connection to the importance of reading
Creating transformative experiences
6/2/2023